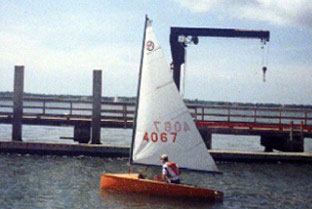 "(Not So) Mean Tangerine" with her original low rig gets reborn in Charleston harbor for the Carolina Yacht Club regatta - August 22, 1998.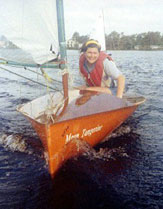 The sharp bow cleanly cuts the water.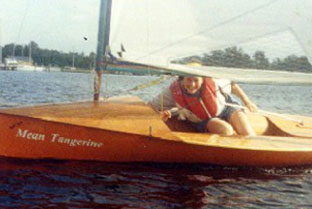 The helmsman (or woman!) can easily sit inboard or out, aft or forward. The bow knuckle usually rides 1"-2" below the waterline when sailing to weather or reaching in displacement mode.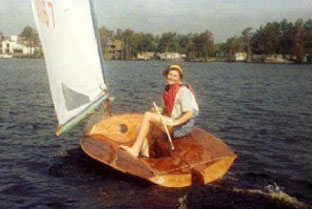 "Not So Mean Tangerine" sailing in Elizabeth City at the Nationals. Note how she's curvaceous, comfortable and just darn good looking! THE BOAT, TOO!