For Sale
Ads shall be received by e-mail only. The e-mail address for this site is: This email address is being protected from spambots. You need JavaScript enabled to view it.. Entries must include the words "For Sale" or "Wanted". Please describe the item exactly as it should be listed. You must list the city and state, the contact name of the individual placing the ad and the contact e-mail address, phone number, or both. Ad cancellations must be e-mailed to the Secretary at This email address is being protected from spambots. You need JavaScript enabled to view it. as soon as the ad has accomplished its purpose. Ads will remain posted for three months unless renewed by email. The CMBA is not responsible for the content and accuracy of an ad and/or condition or fitness of an item being advertised. Fitness, condition, price, accuracy of description, method of payment, terms of collection, etc. are between buyer and seller. The Secretary may, at his discretion, alter, delete or omit ads. A request to place an ad on this page or making contact with an advertiser denotes acceptance of the terms and conditions.
---
Harry Cates-built Florida design Classic Moth Boat, Nr 2496
For Sale:  Harry Cates-built Florida design Classic Moth Boat, Nr 2496.  Wood hull, wood blades and boom; aluminum mast.  Located in Wilmot, New Hampshire.  Asking $1200.00.  Contact Bill Herrick <This email address is being protected from spambots. You need JavaScript enabled to view it.>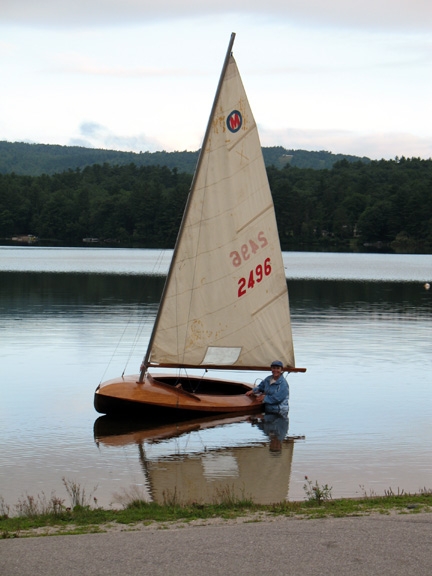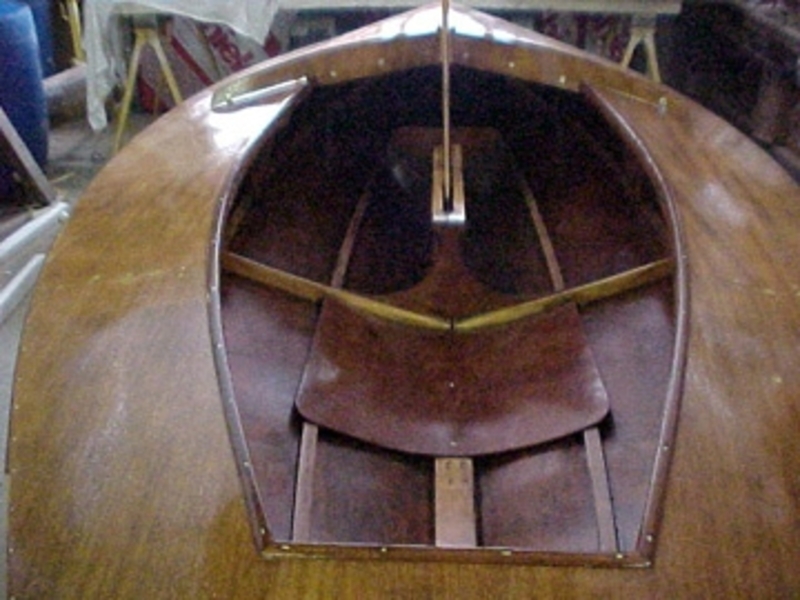 John Shelley design Moth built by W. McCutcheon Boatbuilder
OR SALE
John Shelley design Moth built by W. McCutcheon Boatbuilder, Wooten, Isle of Wight, England. Approximate year built- late 60's.
Wood hull, wood blades and aluminum mast and boom. Sail in good shape. Located on Edisto Island, south Carolina. Price: $900.
Contact Woody Kapp, wkapp@meyerkappassociates.com or 843-696-9700.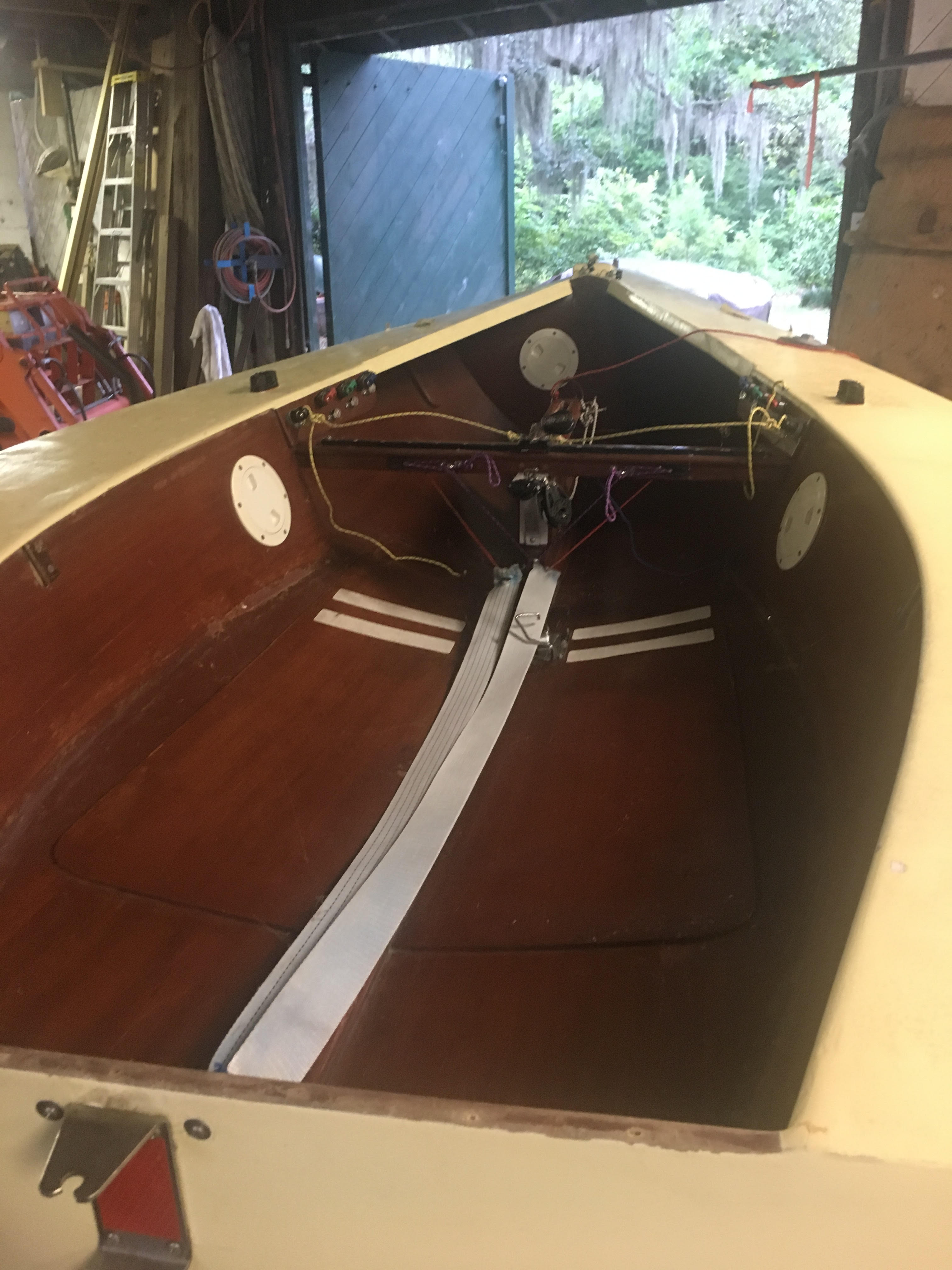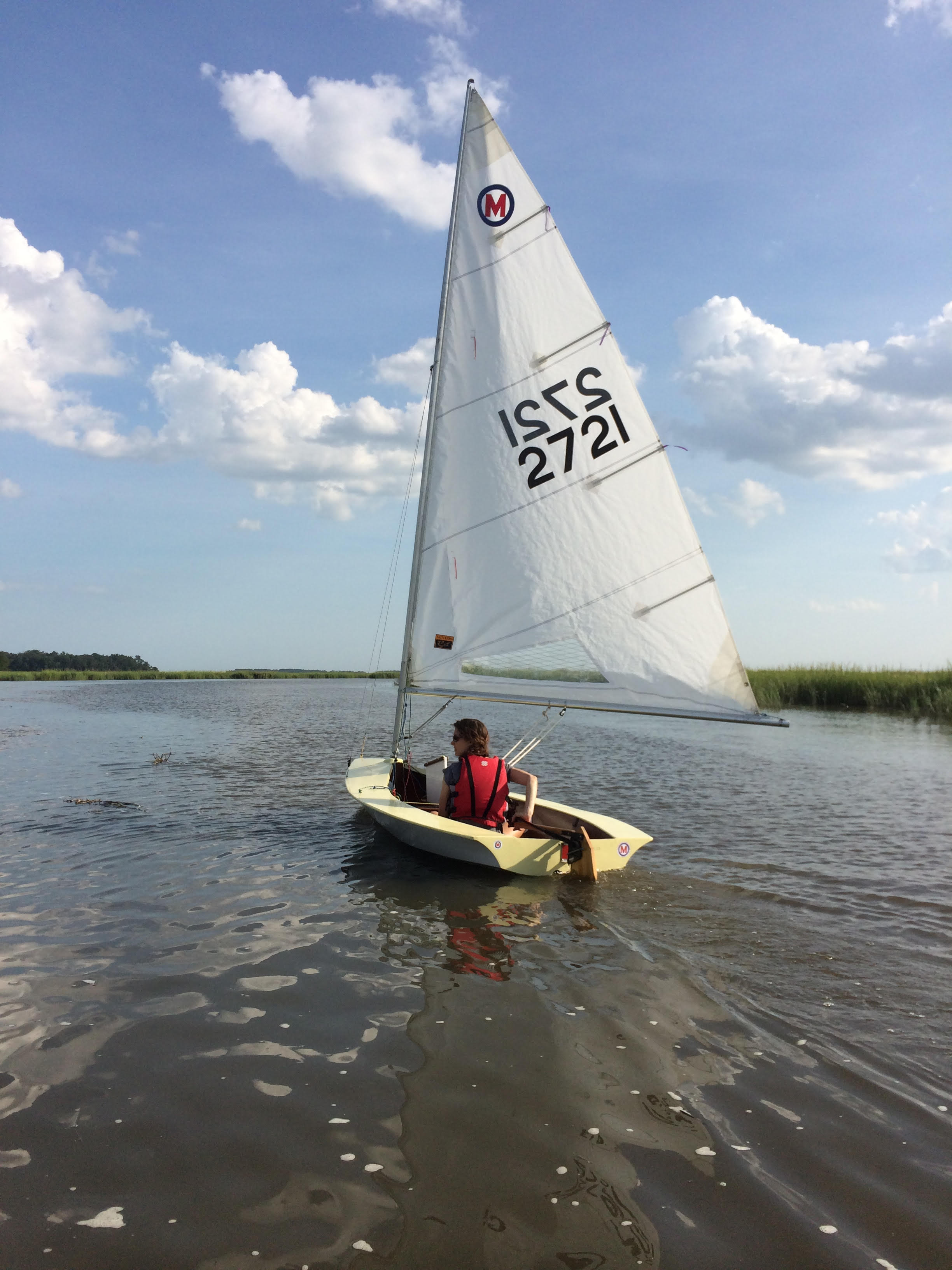 Ventnor Moth "Tweety" HAS FOUND A HOME
For Sale: 
My Ventnor Moth "Tweety" HAS FOUND A HOME


She was built in Ventnor, NJ in the late 1940's, was discovered in a North Carolina barn in the 1990's and restored by Erky 
Gregory.  "Tweety" needed a home after Erky's passing so I bought her, did some minor work and sailed 
her at several Moth regattas.  "Tweety" placed second behind Gary Gowan's hotrod "Tennis Bracelet" in 
the Vintage Division of the 2019 Nationals.


This boat has a beautiful mahogany rudder with the original wishbone tiller, the floorboards are made of 
some kind of fir or spruce and have a creamy golden glow.  There is a wooden mast, boom and two sets 
of sails and she is legal for racing in the Vintage Class.